Health
Top Breakfast Cafes in Melbourne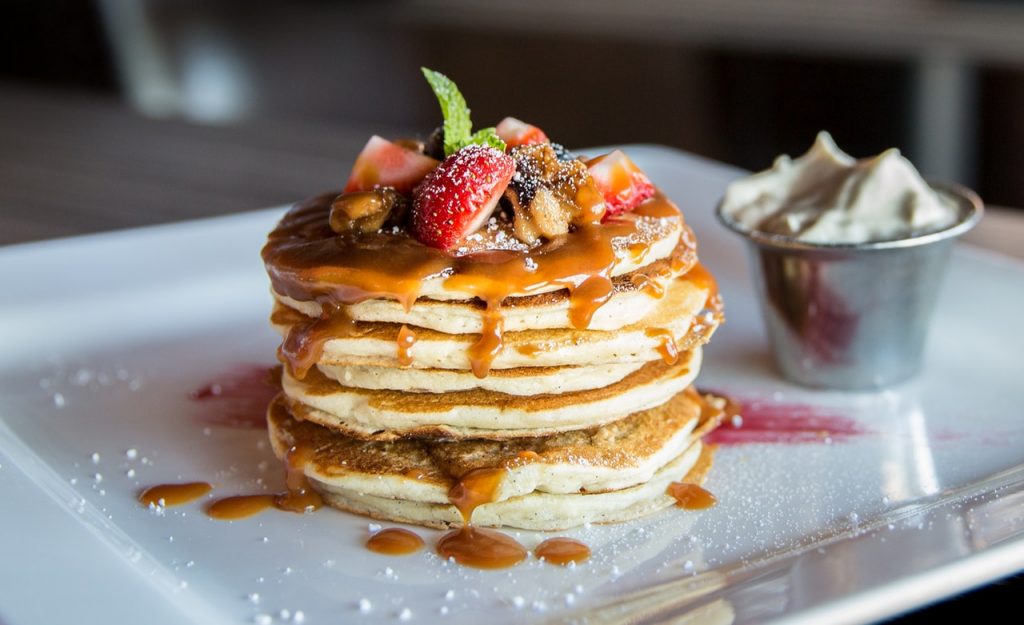 Given we are now in the last month of the year, it is a fantastic time to reflect on the bounty of fresh festivals, cafes and hideaway restaurants which have opened in Melbourne over the last year, and which ones really stood out in terms of their breakfast menu, brunch menu, and atmosphere. In no specific order, here are our favorite new cafes of this year up to now.
Wilson & Market
Paul Wilson's sprawling new place at Prahran Market feels like it has had a never ending opening. First came the takeaway Tuck Shop in March, then the brasserie started last month. Sometime in the midst of all that, Wilson & Co cafe opened. It is all very sleek and smart, but what is most memorable here (besides the fancy, technicolour baths) is the food. Wilson sources most of his fruit and veg from a tiny biodynamic farm on the Mornington Peninsula, and the menu is mainly vegetarian. It's everything you need it to (eggs, pastries, pancakes, muesli), but it looks and tastes different to the carbon-copy brunch listing at this point you find at virtually every Melbourne cafe. We recommend ordering anything, which accompanies the house-made hot tomatillo verde. And do not overlook the Scotch eggs, or house-cured trout.
All Are Welcome
190 High Street in Northcote was a Christian Science reading room. The cream brick building had the phrase "All Are Welcome" written in gold letters on the front door, so Boris Portnoy understood what he would call the place when he turned it into a bakery and coffee shop. Portnoy was formerly head pastry chef in a three-Michelin-star restaurant in California before he exchanged fine dining for baking. All Are Welcome is a collaboration with Everyday Coffee, so you can sip its own espresso or batch brew as you decide between a croissant, cinnamon brioche or chocolate babka bun. There is also an assortment of non-sweet possibilities, such as savoury tartines and tarts, plus house-made jams, chutneys and pickles. Don't leave without purchasing one of Portnoy's dense loaves (or another pastry, for the street).
Frankie's Best Shop
The outside of the breakfast cafe is as magical as it gets, with dappled sunlight falling on its red-brick facade and a huge sign that simply reads: "Frankie's". Indoors, green-velour padded booths and wood tables confront a large open kitchen. Owner Michelle Curtis is a chef and award-winning food writer. She is focused on seasonal produce and putting her own spin on lunch and breakfast classics. The fragrant and vibrant smashed-roasted sweet potato and garlic is a standout. Light, gold sweetcorn fritters arrive served with a poached egg and guacamole. For lunch, it is house-made pies, tart of the day, or a roast-chicken sandwich on grain bread. Bayside sailors might recall the building's former tenant, Frank's Milk Bar, and its colourful owner, Frank Economakos, where Curtis's new place is named.
ACoffee
We are yet to get a more jaw-dropping interior this season than this one. It reminds us of an Apple store, or something from Michael Jackson's Scream film-clip. Co-owner Joshua Crasti renovated the former garage along with his dad, which obviously involved an incalculable quantity of white paint. Every detail is bright and clean, from the island espresso seat to the nearly reflective white coffee packaging. Transparency, simplicity and clarity are the three guiding principles here, and the roast is on the lighter side. Byoung-Woo Kang, co-owner and manager of java (and Australia's 2014 cup tasting winner) worked as a barista in St ALi before he started roasting at Market Lane. Besides coffee, there is matcha tea, one seasonal fresh juice and pastries from Cobb Lane. That's it. Simple.
Terror Twilight
Terror Twilight is the reborn Bedford Street, which owners Hootan Heydari and Jono Hill shut down less than 1 year after opening. Twilight is brighter and airier than its predecessor, with a pastel-pink espresso machine rather than beer taps, and indoor plants rather than neon lights. The food is wholesome and tasty, such as the roast-chicken sandwich with lemon mayo; frisee; and pistachio, bacon and prune stuffing. Additionally, there are healthy-sounding broths, plus smoothies and pressed juices.
Gold Drops
Do you feel like visiting a great restaurant and winery? Well, great things come in small, beautifully designed packages. Gold Drops is streamlined and elegant as it feels like a European cafe atmosphere. These men only serve natural java (after being picked and sorted, natural coffee is left to dry in the sun with the cherry still on the bean). It's the easiest and most traditional method of processing coffee — in some ways it is like the way natural wine is created — and the final result is rich, sweet and intensely fruity. The flavour may be polarising for some coffee drinkers according to proprietor Ari Abad — try it and see if you want it. Come for a coffee trial, remain for the Argentinian pastries and out bench (ideal for people watching).
Audience Picks
The Alley (a vegan breakfast restaurant which does not skimp on flavour or decadence); Mr & Mrs Andersen (a farm-to-plate cafe with Michelin roots); Au79 (a cafe, bakery and roastery that feels like an indoor botanical garden); and Frank's (a warm, smart space on a quiet strip in Cheltenham) were four of our most-read cafe-opening stories of this year.