Health
The 'Pour Taproom' Experiment in Durham-Friend or Foe?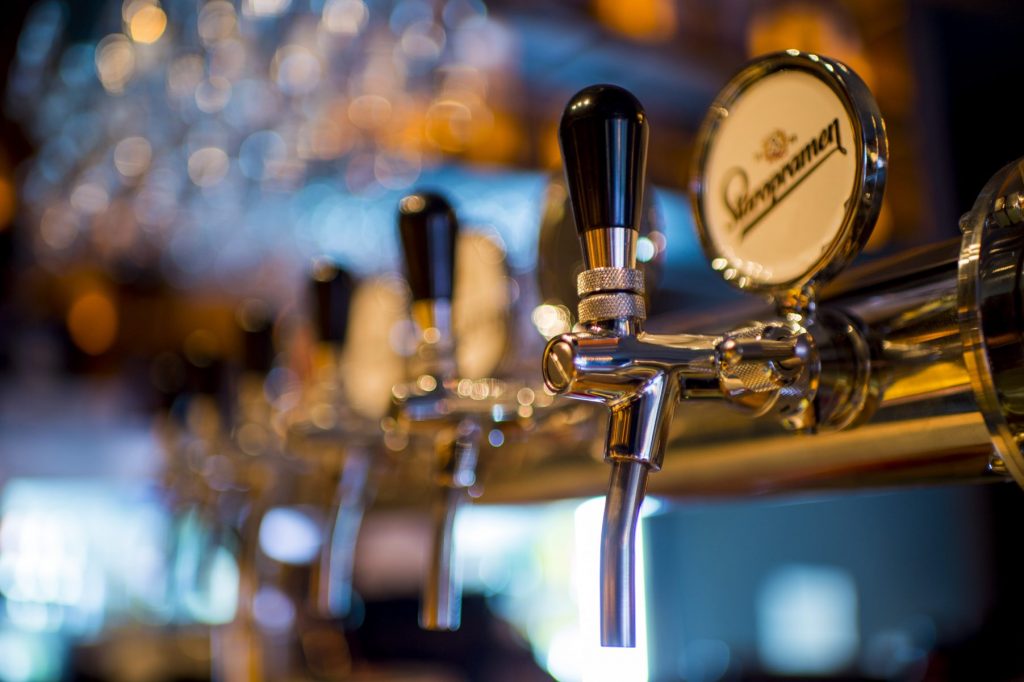 In most respects, Pour Taproom has much in common with the newest generation of Durham pubs. Except, of course, this Pour lets you step up to the tap and pour your own beer. Walking in, you are seemingly in the middle of a dining hall at a Little Nordic airport, with your face into a wall of beer taps and your back into a cash register. Light walnut covers the place, with low, four-person wooden stalls along the sides and taller communal tables at the middle.
Now, I know that Durham is not here in Melbourne or anywhere in Australia for that matter but, we Aussies are a beer drinking nation so this experiment will affect us here too eventually. It's worth talking about.
For your entry to the sixty-plus beers on tap, a cashier hands you a rubber electronic bracelet, which you scan in the tap before each pour. Some nights, the bar hosts social events (such as cornhole, trivia, and circles), using the ample public space outdoors.
A bar's soul is usually manifest in its own bodily self and the personalities of the people servicing it. However, what do you make of a pub that asks you to pour your own drink? What's the gist of a self-service pub?
Perhaps the beer, which is great.
The Americana-meets-IKEA interior is inoffensive, multipurpose, and capable of hosting a couple of large groups or several smaller ones. But with a mixture of exposed bench chairs, wide windows, and remarkably bright interior light, Pour lacks the physical conveniences most pubs provide. Like a lot of Durham's brand new development, Pour views itself as an open-ended, 'do it yourself' consumer experience. You're not likely to make it through the majority of the beers on tap, but when meandering throughout the many dozens of choices to land on a couple of choice discoveries seems appealing, you then will have an excellent time.
Pour plays into a specific consumer dream; that an experience is authenticated by one's perceived control over it. The actual assortment of choice might be just like that of a standard pub, but here the luxury of support is overshadowed with a direct connection between individual and alcohol.
Are there any meaningful costs for this encounter, or is it only a question of aesthetic taste?
The standard bar, placing the institution at the physical and interactional center of the consumer experience provides some different social characteristics. An individual might, for instance, sit at a counter alone without feeling ostentatious, drink and read a book without feeling vulnerable. Social groups intersect and grow or shrink, while ordering and waiting for drinks. The bartender might be a temporary friend, a begrudging counselor, or an ultra-local celebrity. To those who acknowledge and appreciate those functions, the social alienation of bar and bartender from the customer is notable and probably bothering.
And what about the alienation of the bartender from the pub? Pour isn't recorded as a member of the Durham Living Wage Project, and it is tough to imagine that the tip jars match hourly pay by far. We, innovative consumers, turn a blind eye on automation trends, but it's undoubtedly odd to openly take on the job of Durham's hospitality workers, and to consciously self-automate an easy, transactional process that has for centuries tethered individuals and courses together.
Pour might be a unique experience in a modern, however diverse Durham which aims to please every kind of customer, or it may hint at the future of social life in the city. Perhaps it's only in the past that we went to the pub to be served a beer or two. These days, we stop in to pour ourselves a drink. We pay premium dollars to gain control of our own drinks.